The Advantages of International Multi-Currency Account
5 minutes read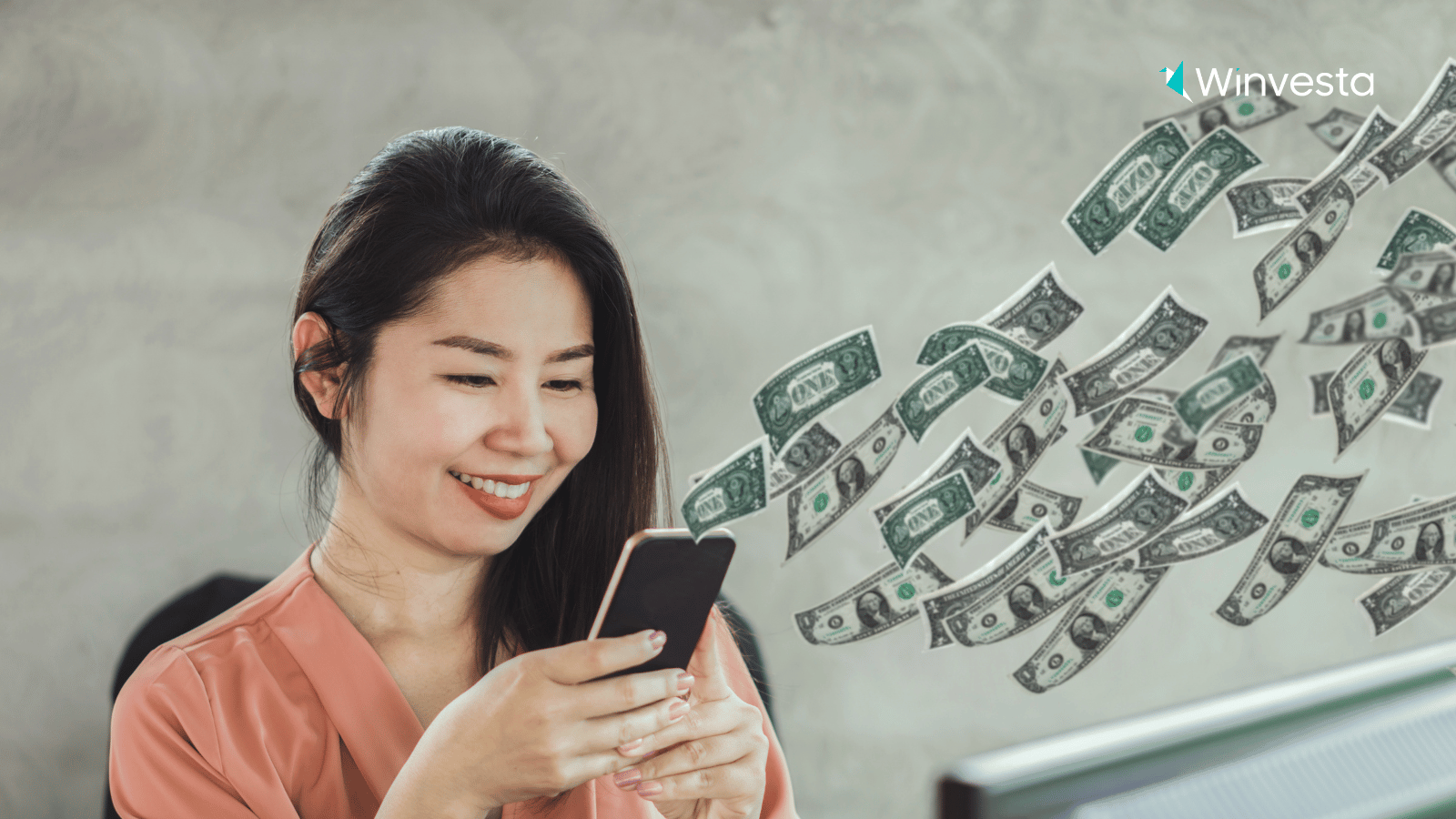 Picture a world where money flows effortlessly across borders, financial barriers crumble, and international transactions become a breeze. It's not a far-fetched dream; it's the reality offered by virtual multi-currency bank accounts! In our fast-paced, interconnected world, where people and businesses are constantly moving, having a versatile financial tool can transform your financial experience into something extraordinary.
Join us as we delve into the features, how it works, the benefits of a multi-currency virtual bank account and how it can help you with international money transfers. We'll also guide you on easily obtaining one in India, so read on.
What is a multi-currency bank account?
A multi-currency bank account is a type of bank account which allows you to receive, pay, and hold multiple currencies. With a multi-currency account, you may deposit and withdraw cash in different currencies. It enables you to do transactions involving various currencies through a single platform. You need not open separate accounts in respective countries for each currency you deal with.
A Foreign currency account helps reduce fees for currency exchanges and is perfect for managing different international transactions in one place. It is especially useful for frequent travellers and businesses who often transact in multiple countries.
International multi-currency accounts have also become popular outside of India as investment options. Individuals and businesses keen to protect themselves from exchange rate volatility find it useful to save some money in foreign currency accounts, particularly US Dollars and Euro accounts.
What are the features of a multi-currency business account?
While the exact features of a multi-currency account differ between providers, certain basic features are common.
As the name suggests, a multi-currency bank account allows you to hold multiple currencies in the same account, such as USD, EUR, CAD and GBP.
Having multiple currencies allows you to transact in each of the held currencies. The account makes it more convenient to manage transactions and maintain records through a single point of reference.
Ease of use, with different features such as standard login details, apps, and online banking features.
Many banks also offer a multi-currency debit card that allows you to spend in local currency while travelling while getting the best exchange rates.
How Does an International Multi-currency Bank Account Work?
In most cases, a multi-currency bank account works similarly to an online bank account. You can send money, receive it, and withdraw it as per your requirements. You can access funds via debit cards, electronic payments, and wire transfers. Most of the time, you do not have access to a physical branch, but customer support is offered online or over the phone.
However, capabilities offered by a multi-currency account may be limited in certain countries or for certain types of clients based on guidelines by regulatory authorities in different countries.
Benefits of a multi-currency business account
There are several benefits of using this multi-currency account that distinguish it from a normal bank account. Some of them are:
a. Reduced Transaction Costs
If you open separate accounts in different countries and currencies, each bank may charge an account maintenance fee. Foreign banks often also have a large minimum balance required to make it worth their while to process account openings. There may also be transaction-level charges, especially for any foreign wire transfers.
A foreign currency account eliminates many of these extra charges, and you just need to pay a small single account fee. There is no minimum account balance requirement, and FX conversion is extremely competitive.
b. Manage Forex Easily
Forex or foreign exchange management is another feature to consider. With a multi-currency investment account, you can manage FX volatility by moving your balance to another currency. With a multi-currency account, you may accept payment in any currency and spend it in that currency without any exchange costs. As these accounts work like holding accounts, you can also wait for a favourable exchange rate before converting one currency into the other.
c. Simplicity and Convenience
Multi-currency accounts are easy to open and manage, as everything is in one place. Monthly accounting is less demanding, and there is no juggling with different banks in different jurisdictions. Additionally, it's easy to track your income and spending. Better housekeeping all around.
d. No More Waiting
International money transfers are time-consuming – it's the truth, and we all hate it.
With a multi-currency account, you can make or receive payments in local currencies and eliminate the waiting period with faster local settlements.
e. Digital banking experience
When you open a multi-currency business account, you can access the bank account from any corner of the world, anytime. You can easily make & receive payments digitally without visiting a bank physically.
How can you get a multi-currency account in India?
Indian banks offer resident foreign currency accounts to the only NRIs who have returned to India. For other Indian residents, a few foreign banks like HSBC and Citi may offer international accounts, but those typically come with high minimum balance requirements and are reserved for premier clients.
Winvesta offers foreign currency accounts to Indian residents without needing a minimum balance or heavy monthly charges. We have made it affordable and convenient for every Indian to own an international multi-currency account, as well as a business banking account.
With our virtual multi-currency account, you'll get a local US, UK or SEPA IBAN account number and CAD receiving account; both individuals and businesses can receive payments from 180 countries in over 34 currencies while saving time and money. Withdrawals to INR are processed in as little as one day, with rates starting at just 0.99%.
Who can get a multi-currency account?
Multi-currency accounts are available to both businesses and individuals in India. Whether you're a business owner looking to streamline international transactions or an individual wanting to manage the payments you receive from different countries seamlessly, a multi-currency account can cater to your needs.
Individual Eligibility
Residency: The account should be in the name of a person who is a resident of India. This means that you must have a valid residential address in India, such as Aadhaar card, PAN card, and utility bills.
Age Requirement: The person opening the account should be 21 years or above. This ensures that you have reached the legal age to enter into financial agreements and make informed decisions regarding your account.
Business Eligibility
Documentation: When opening a multi-currency account for your business, you will typically be required to provide the following documents:
Proof of business registration: This includes documents such as the Certificate of Incorporation, Partnership Deed, or LLP Agreement.
Proof of business address: This can be a utility bill, lease agreement, or property ownership documents.
KYC documents: These include identity and address proofs of the authorized signatories, such as Aadhaar card, PAN card, and utility bills.
Additional documents: Depending on the bank or financial institution, you may be asked for additional documents specific to your business type, such as Memorandum and Articles of Association (for companies) or business licenses.
Different banks or financial institutions may have specific requirements for businesses to open a multi-currency account. These requirements may include minimum turnover criteria, business vintage (the number of years the business has been in operation), and average monthly balance requirements.
By fulfilling these eligibility criteria, you can confidently apply for a multicurrency account and enjoy the benefits of managing different currencies seamlessly.
How to apply for a Winvesta multicurrency account?
To apply for a multicurrency account:
Sign up on our website and provide your information.
Submit required documents such as company registration papers, bank statements, and proof of ownership digitally.
Verify your identity and agree to the terms and conditions. Once approved, you'll have access to a versatile multicurrency account.
Conclusion
We are moving towards a new world. Multi-currency accounts represent today's financial choices and benefits. Some consider these accounts to be the future wave of global business banking.
Getting a multi-currency business account is no more as difficult or expensive as it used to be. With international neo-banks like Winvesta, you can get a multi-currency account in minutes, right from the comfort of your home.
Open your Winvesta account today!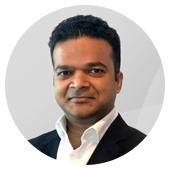 Contributed by Swastik Nigam
Swastik is the Founder & CEO of Winvesta. Before Winvesta, Swastik was a Director at Deutsche Bank where he ran a multi-billion EUR global trading book on multi-asset products.