Collect your foreign payments for as little as 0.99%
Businesses & Freelancers save big on collection costs to receive international payments.
Private and Secure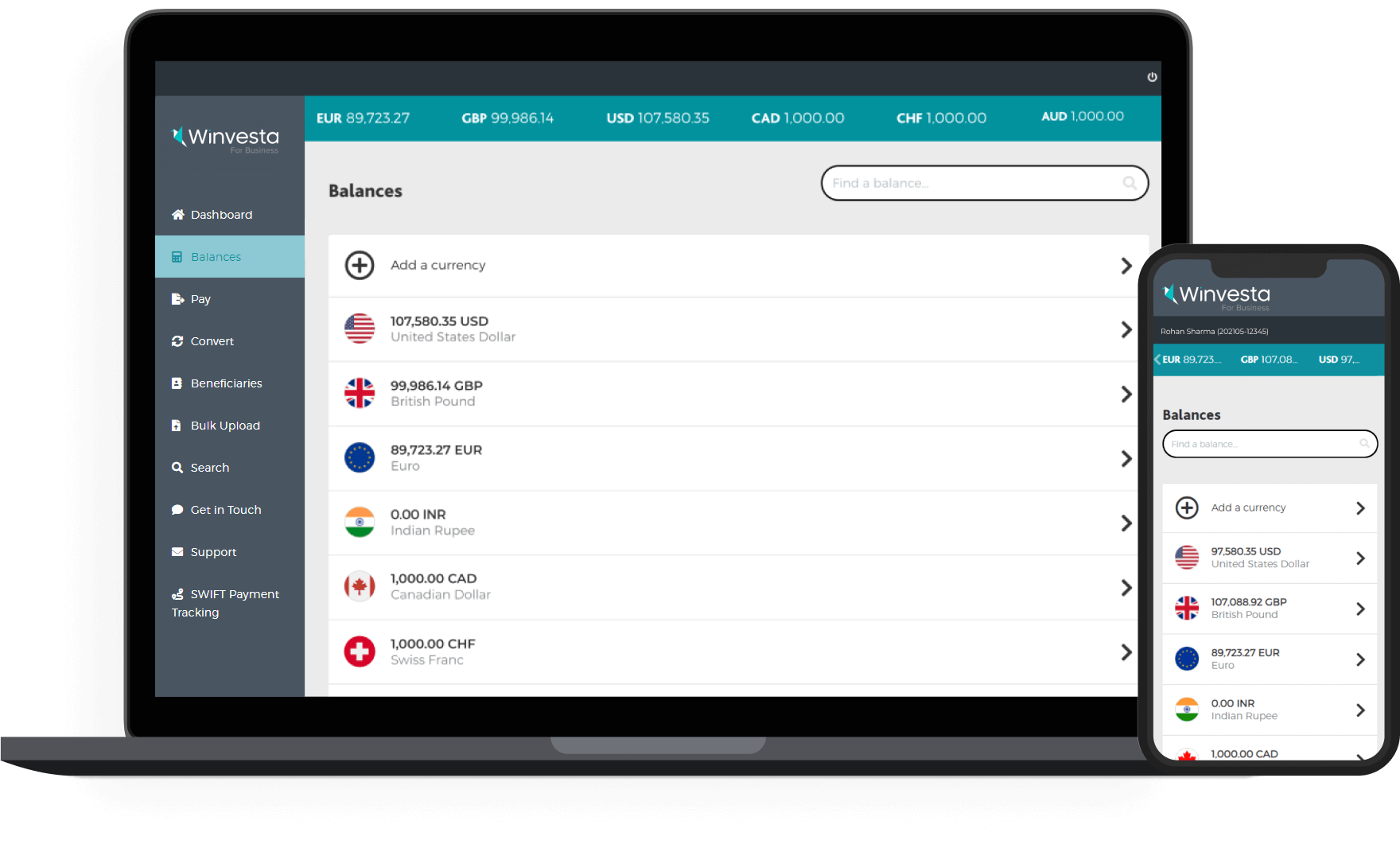 Stop losing up to 8% on your foreign collections.
Collect international payments at just 0.99% fees
| | Winvesta | Paypal | Skrill | Payoneer | Banks |
| --- | --- | --- | --- | --- | --- |
| Collection Fees | 0.99% | 4.4% + $0.30 | $0 | $0 | $20 - $40 |
| FX Markup | 0% | 3% | 4.99% | 0.50% | 1.5% - 3% |
| Withdrawal to India | $0 | $0 | 2% - 4.99% | Up to 2.0% | $0 |
| Total | 0.99% | 7.4% + $0.30 | 7% - 9.98% | Up to 2.50% | Up to 3.0% + $40 |
As Seen In

Foreign Collections Made Easy

Collect International Payments
Use your overseas virtual accounts to receive money in 37+ currencies.
Local Transfers For Your Clients
Get local account details for your business to receive money in USD, GBP, EUR, and CAD.

Convert & Withdraw to India
Convert to INR at transparent FX rates, and receive your money in India in as little as an hour*.
(*Subject to checks)
Receive Your Funds Fast. Without The High Fees.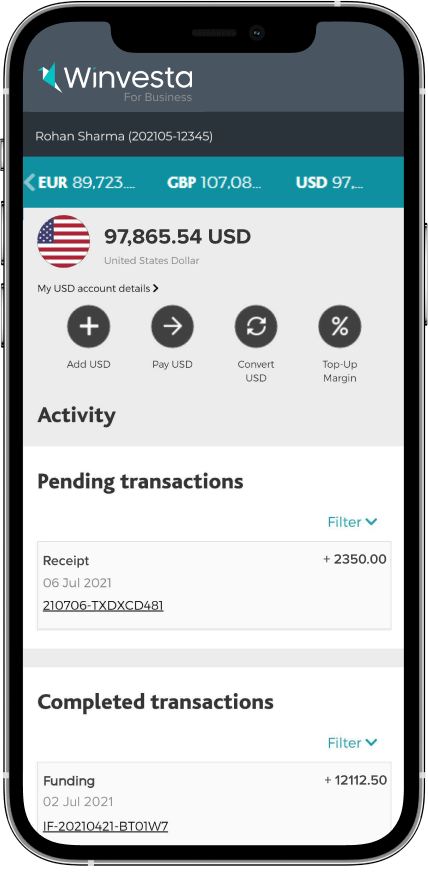 Receive Payments Worldwide
Receive money in any of the 37+ currencies with their individual account details – without the high collection costs. Share local account details with your clients.
Local collection accounts in US, UK, Canada, and Europe for receiving money in USD, GBP, CAD, and EUR. $0 local receipt fee.
Receive money in 37+ other currencies through SWIFT/Wire.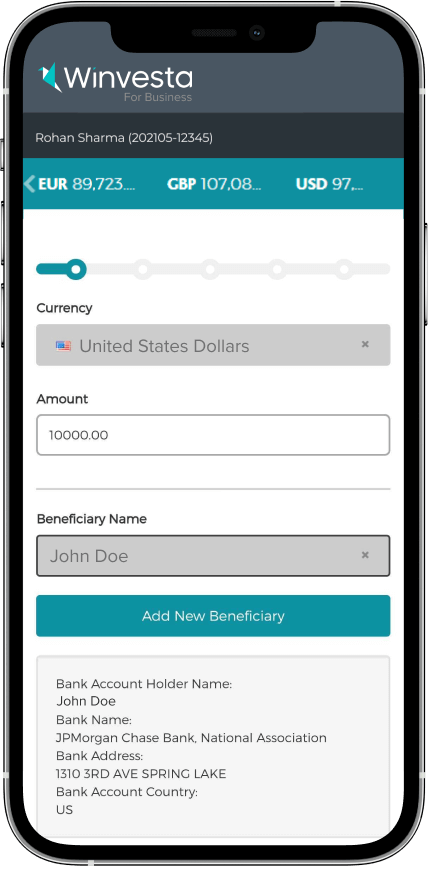 Convert and withdraw INR to India. Effortlessly.
Receive your money in India as early as today.*
Save up to 50% on FX conversion costs. Just pay 0.99% from interbank rates.

Receive funds in your Indian bank account as early as today*.
*Subject to checks.
The Protection Your Money Deserves
Your business deserves a secure and
trusted place for its cash management

Trusted Partners
We work with authorised banks to provide payment services.

Segregated Cash
All client money segregated away from the firm's money

Bank-level Security
We use a market leading platform through our partners, which is compliant with ISO27001.
Low, Transparent Pricing
Simple pricing. Affordable for businesses of all sizes.
Account Opening Fee
Free

₹999

Winvesta Fees for INR withdrawals
(USD, EUR, GBP,CAD)
*1.25% for other currencies
0.99% ($3 minimum)
FX spread
0
FIRA (Foreign Inward Remittance Advice)
Free
*In rare instances, there could be other charges.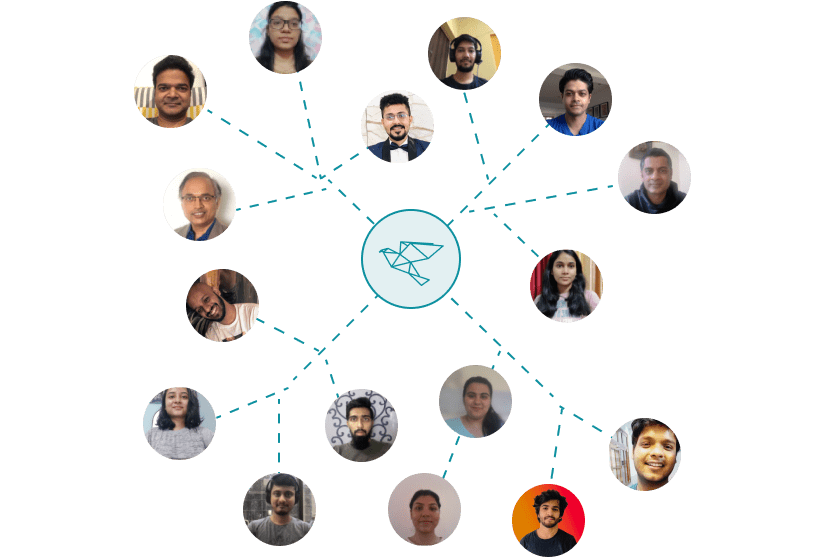 About Winvesta
Winvesta is founded and managed by a team of professionals who have spent over a decade each in global financial markets. We know what it takes to build a secure & compliant platform that you can trust.
We are also delighted to have some of the best minds in law and finance on our board of advisors.
Read more about Winvesta here.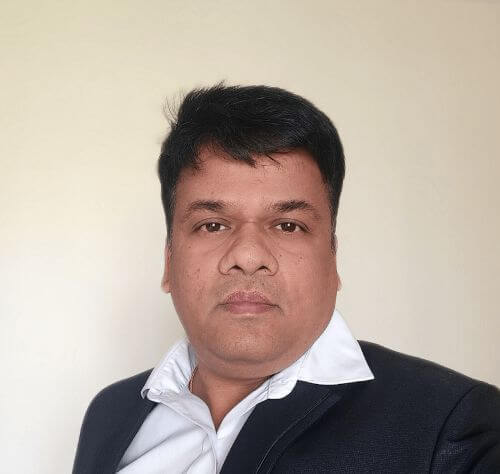 "I highly recommend Winvesta to businesses collecting cross-border payments & need transparency in FX conversion, which is missing with major banks in India. Winvesta is a simple, transparent & affordable neobank helping Small Enterprises, the segment most ignored & neglected by banks. The most significant benefit is their honest & transparent pricing. Kudos to the entire Winvesta team!!"
Mohan
GoConstro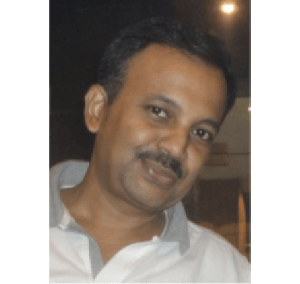 "I've been using Winvesta Multi-Currency Accounts for the last 6 months to receive payments from my overseas client. It's been a smooth journey so far. In a highly regulated category, one can expect sudden compliance-related changes. Winvesta's team has always been forthcoming in their communication and effort to resolve those immediately and make alternative arrangements to ensure uninterrupted business transactions. Overall, it was a wise decision to go with Winvesta. "
Rajib
Xlsior Software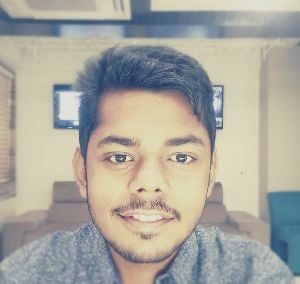 Working with Winvesta has been an excellent experience for me. Their customer support is excellent. I previously worked with traditional banks for international transfers and faced issues getting my payment on time. However, getting my funds in my bank account usually took 5-10 days with around 3% fees. With Winvesta, I am getting my funds faster with reduced fees. It's great to see Indian fintechs understanding & solving their customer's core problems.
Rushin Shah
Heavn Media
Winvesta is a fintech firm that aims to change the way organisations send & receive money internationally. And they are doing a fabulous job at it. DMC Digital is a global digital service agency with a client base worldwide. We tried many payment methods, including PayPal, Payoneer, and SWIFT. However, each charged a huge service fee. With Winvesta, we could save substantial costs towards the service fee. The journey from onboarding to payment fulfilment has been seamlessly smooth.
Saba Karami
DMC Digital Marketing & IT Consultants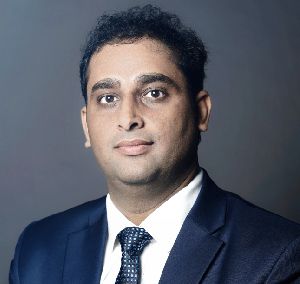 To provide a comprehensive overview, my experience with Winvesta has been extraordinarily remarkable. The fusion of their cost-effective banking solutions with flawless customer service makes them the ideal fintech partner for enterprises such as mine. I wholeheartedly endorse Winvesta to any entrepreneur seeking a dependable, proficient, and cost-saving financial ally.
Suyog Dixit
Global Journals Pvt. Ltd
India: 3rd Floor, Birla Centurion, Pandurang Budhkar Marg, Worli, Mumbai, MH 400030
Phone: +91-(0)20-7117 8885
Monday to Friday 10.00 am to 7.00 PM IST
Email: currencyaccounts@winvesta.in