Help Your Clients
Diversify
Globally
Help diversify your clients portfolios. Stand out from the competition. Increase AUM.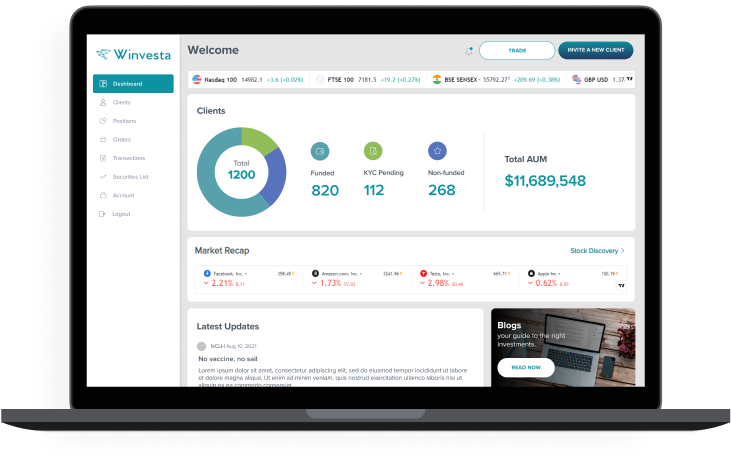 Your Trusted Partner In Asset Management

Safe & Trusted
Winvesta Ltd is an agent of The Currency Cloud Ltd which is an E-Money Institution (EMI) regulated by the FCA
See our EMD Agent Status


Comprehensive
A multi-currency account + US brokerage acts like an international 3-in-1 account, providing a comprehensive solution for your clients' global investing needs.

Partner Portal
Manage your client accounts with a full-service partner platform. Monitor AUM, investments, and transact from one place.
Access the Portal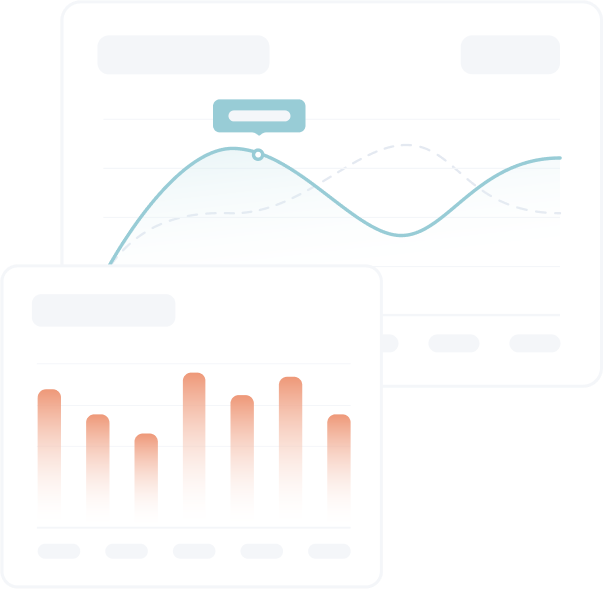 What We Offer
Winvesta offers a unique proposition for Indian investors. As our partner, you will be able to extend those benefits to your clients without spending the resources required to set up a secure and compliant structure. We did it, so you don't have to.
4500+ US Stocks & ETFs

Invest in US stocks, ETFs, and themes.

Multi-Currency Account

Save, invest and spend globally with an international multi-currency account.

Partner Portal

Manage all your client portfolios and onboarding from one place.

Security and Compliance

Stay compliant with SEBI, RBI, and international regulations
Better for You
HAPPIER CLIENTS
INCREASED REVENUES
REGULATED AND COMPLIANT
KNOWLEDGE SUPPORT
QUICK INTEGRATION
COMPREHENSIVE PRODUCT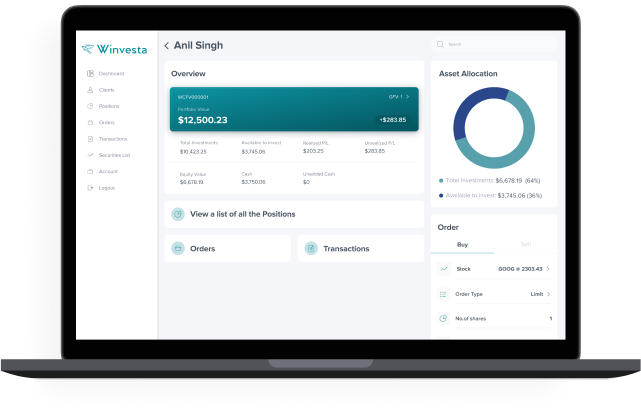 Better for Clients
FRACTIONAL SHARES
LOW COST
FOREIGN EDUCATION PLANS
FOREIGN REAL ESTATE
GLOBAL PORTFOLIO
ONBOARD WITHIN MINUTES*
*Subject to checks