Convert And Hold
Multiple Currencies
Hold as many currencies as you
need at no extra cost. Get
competitive FX rates.

Unique Account Details
in Multiple Currencies.
Get your own account details including USD ACH, UK account number, Euro IBAN, and more.

Invest Excess Cash In
Stocks And Funds
See your wealth grow with integrated
access to US stocks, UK funds, and more.
*Capital is at risk
Manage your money across
30+ currencies
Receive · Hold · Pay · Invest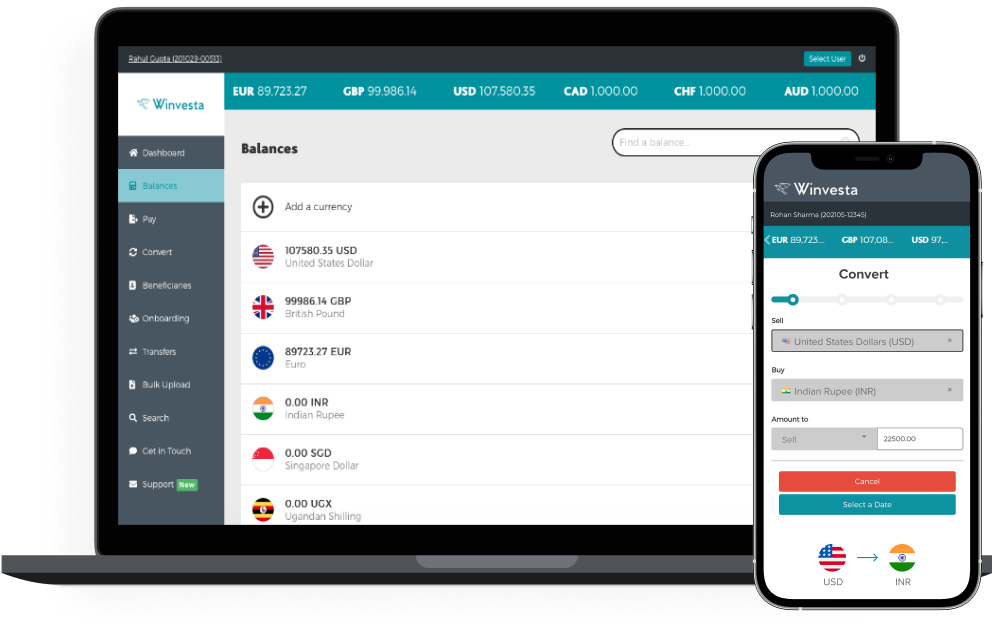 Receive Money Like A Local

Get your own US ACH, UK account number, Euro IBAN, and more.

Convert And Hold 30+ Currencies

Save and invest where your future liabilities lie. Get transparent and competitive FX rates when you convert currencies.

Send Money All Over The World Instantly

Make domestic and international payments in 37 currencies to over 180 countries.

Access Global Investment Opportunities

Build wealth with direct investing in US stocks, top-tier funds, and international real estate opportunities. (*Capital is at risk)
The protection your
money deserves
Your hard-earned cash deserves a secure, compliant, and trusted place

Trusted Partners
We work with FCA-regulated partners to provide payment and e-money services.

Safeguarded Cash
Funds are Safeguarded in segregated accounts.
Learn more about safeguarding


Your Data Is Private And Protected
We are GDPR compliant and keep your personal data safe and private.
Read our privacy policy

One-time Setup fee
Free

₹499

Monthly Fee
$0
FX Markup
$0
Our Free (USD, GBP, EUR, CAD)
0.99% ($3 minimum)
1.25% for other currencies
*In rare instances, there could be other charges.